ASM Pacific Technology Graduate Jobs & Internships
As a global technology and market leader, ASM Pacific Technology Limited (ASMPT) (HKG: 0522) develops and provides leading-edge solutions in surface mount technology, equipment, and materials for the semiconductor assembly and packaging industries.
Past ASM Pacific Technology Graduate Hiring Statistics
If you're interested in working at ASM Pacific Technology, understanding when they have opened up applications for their graduate programs, graduate jobs and internships is helpful knowledge to have so you know when you might need to apply. Use the below information to see when ASM Pacific Technology hires graduates, but more importantly what graduate degree's and other student attributes they target for their jobs.
---
Job types
Entry Level Jobs (73%),

Graduate Jobs (23%),

Internships (4%),
Disciplines
Accounting (82%),

Actuary (82%),

Administration (82%),

Agriculture (82%),

Architecture (82%),
Work rights
Hong Kong Citizen (80%),

Hong Kong Permanent Resident (80%),
Company Profile
ASM Pacific Technology
---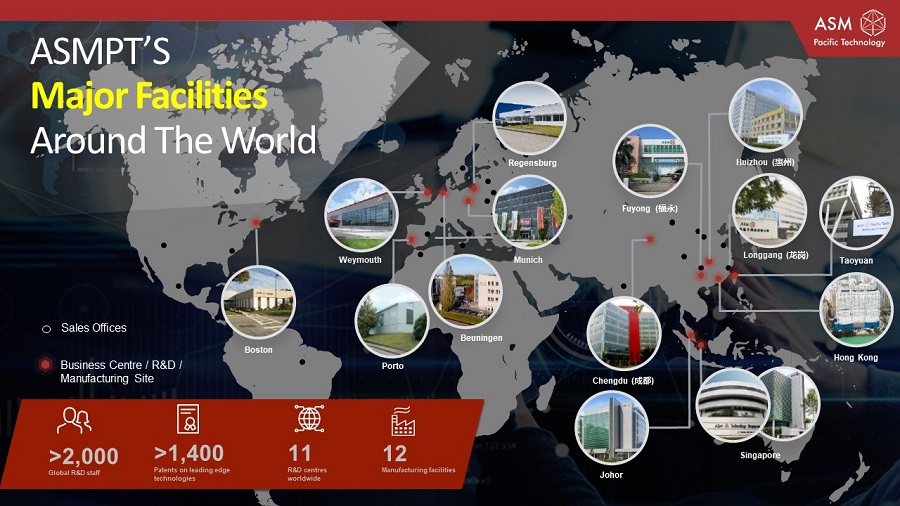 ASMPT, founded in 1975, is the only company in the world that offers high-quality equipment for all major steps in the electronics manufacturing process - from carrier for chip interconnection to chip assembly and packaging to SMT. No other supplier offers a comparable range and depth of process expertise. 
Our Semiconductor Solutions Segment Business offers a diverse product range from bonding to molding and trim & form to the integration of these activities into complete in-line systems for the microelectronics, semiconductor, photonics, and optoelectronics industries. Our SMT Solutions develops and sells best-in-class DEK printers for the SMT, semiconductor and solar markets as well as best-in-class SIPLACE SMT placement solutions. 
ASMPT is headquartered in Singapore and is listed in Hong Kong Stock Exchange since 1989
Our Vision, Mission and Values
ASM Pacific Technology
---
Our Vision
ENABLING THE DIGITAL WORLD
Our Mission
Together – We have the POWER and agility to drive changes
We deliver the highest value and innovative solutions to our customers through products and solutions with advanced technologies and excellent quality.
We aspire to make ASMPT a great workplace, a great business partner and a great company built to last.
Our Core Values - POWER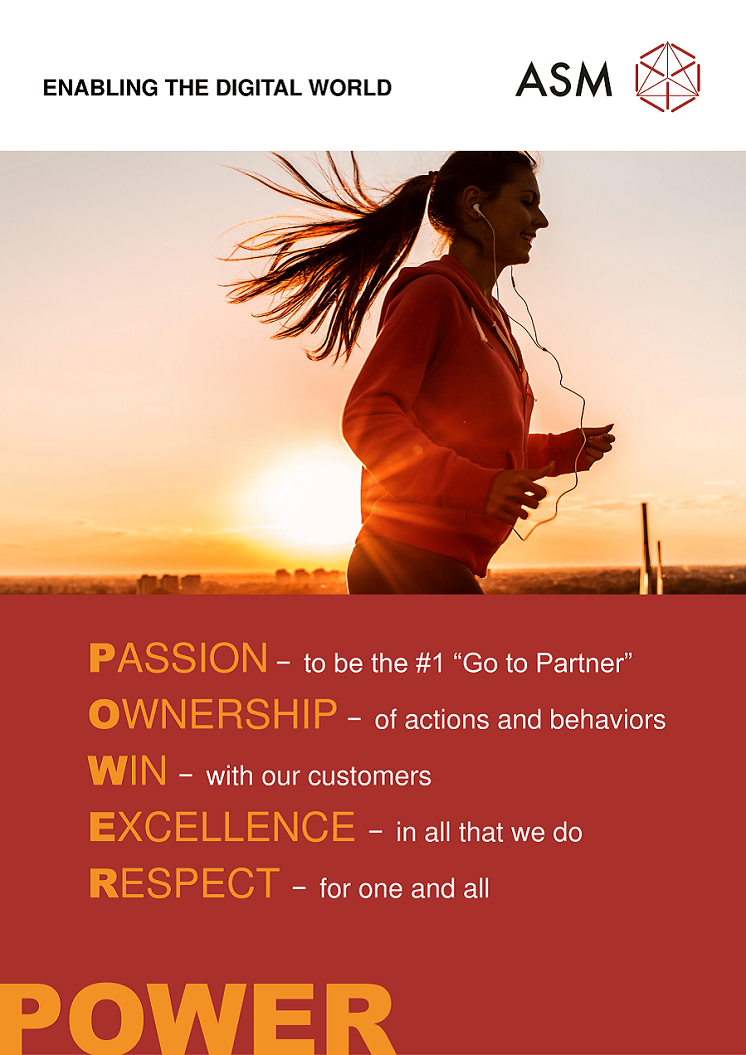 Why Join Us?
ASM Pacific Technology
---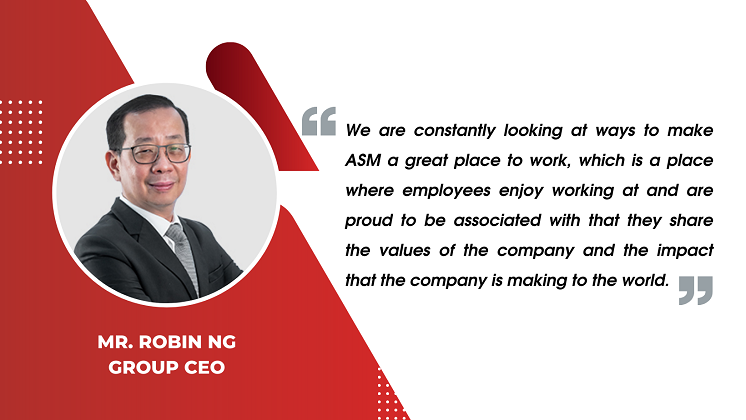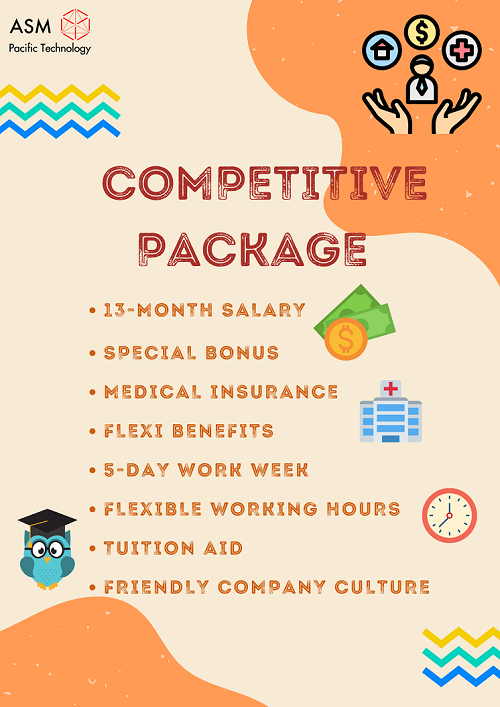 Building a Great Workplace for ASMPT Employees
ASMPT believes that a healthy, balanced work environment is a vital building block of people's development. Thus, we devote resources and energy to employees' health and safety, staff committees, activities, as well as office facilities that engage our people. Caring for the needs of new joiners, apart from orientation and training, we set up New Hire Club in order to provide a platform for new joiners to explore our corporate culture, meet our management and better adapt to the new environment.
Great Place To Work – One Day in ASMPT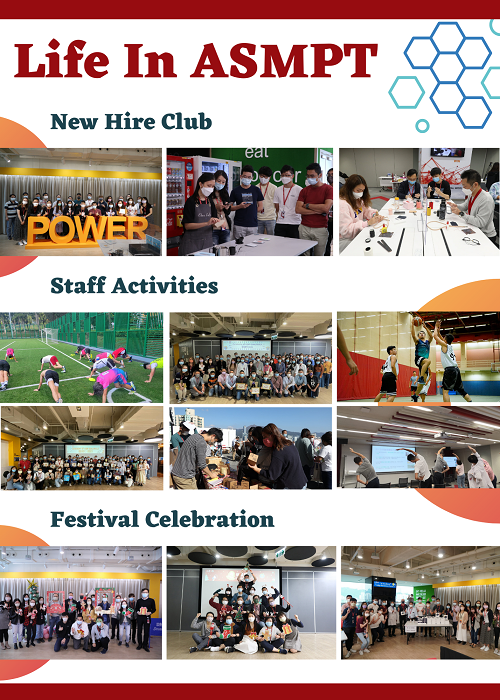 Employment Opportunities
ASM Pacific Technology
---
We are actively searching for passionate and energetic engineers to join our research and development teams. With the resources and knowledge, we believe that we have the power to enable the digital world. 
If you are looking for a team-based, collegial working environment to unleash your ambition for Innovation & Technology, ASMPT Hong Kong would be your best partner.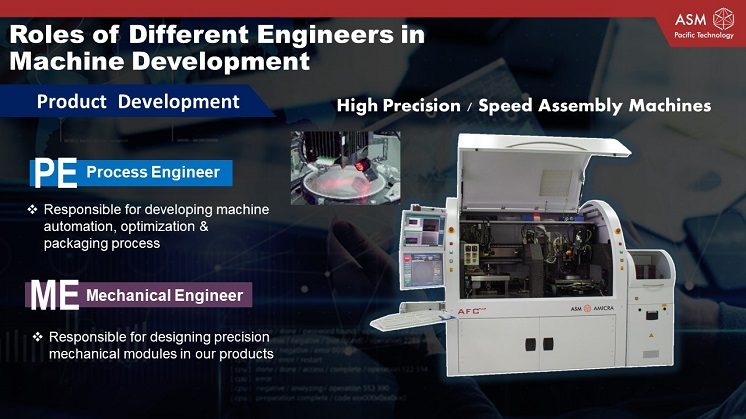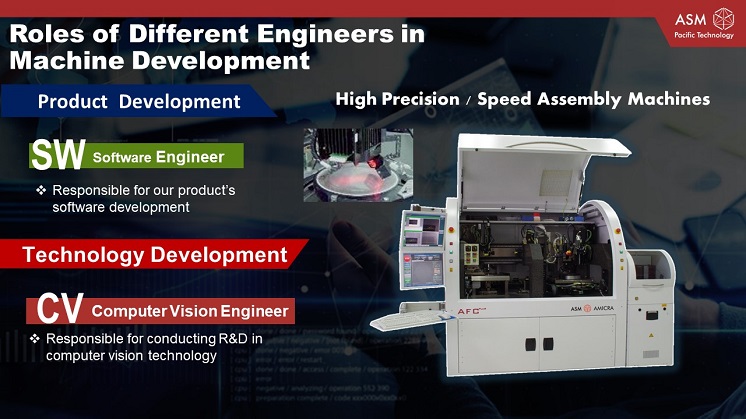 ASMPT Hong Kong Virtual Open Day
Covering semiconductor industry and our insight about the digital world, our technical expertise will share current technological trend and ideas as well as their career development as an engineering professional. There will be plenty of time for questions and conversations following each session. By the end, you will have a ton of new know-how you can get right away.
Please click the poster join our virtual open day:
Awards and Recognition Highlights
ASM Pacific Technology
---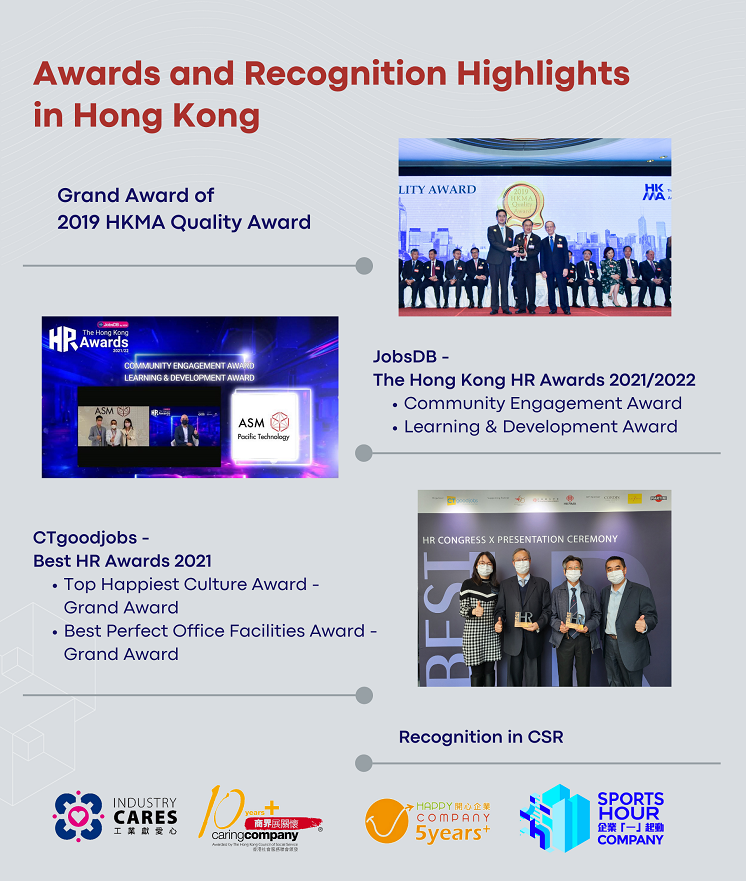 Please visit https://www.asmpacific.com/en/awards/ for details.