Cisco Graduate Jobs & Internships
Overview
Cisco Systems, Inc. is the worldwide leader in networking for the Internet. Today, networks are an essential part of business, education, government and home communications, and Cisco Internet Protocol-based (IP) networking solutions are the foundation of these networks.
Cisco hardware, software, and service offerings are used to create Internet solutions that allow individuals, companies, and countries to increase productivity, improve customer satisfaction and str…
View more
Take your creative ideas from the drawing board to deliver powerful solutions as a Hardware Engineer.
#WeAreCisco, where each person is unique, but we bring our talents to work as a team and make a difference. Here's how we do it.
We embrace digital, and help our customers implement change in their digital businesses. Some may think we're "old" (30 years strong!) and only about hardware, but we're also a software company. And a security company. An AI/Machine Learning company. We even invented an intuitive network that adapts, predicts, learns and protects. No other company can do what we do – you can't put us in a box!
But "Digital Transformation" is an empty buzz phrase without a culture that allows for innovation, creativity, and yes, even failure (if you learn from it.)
Day to day, we focus on the give and take. We give our best, we give our egos a break and we give of ourselves (because giving back is built into our DNA.) We take accountability, we take bold steps, and we take difference to heart. Because without diversity of thought and a commitment to equality for all, there is no moving forward.
So, you have colorful hair? Don't care. Tattoos? Show off your ink. Like polka dots? That's cool.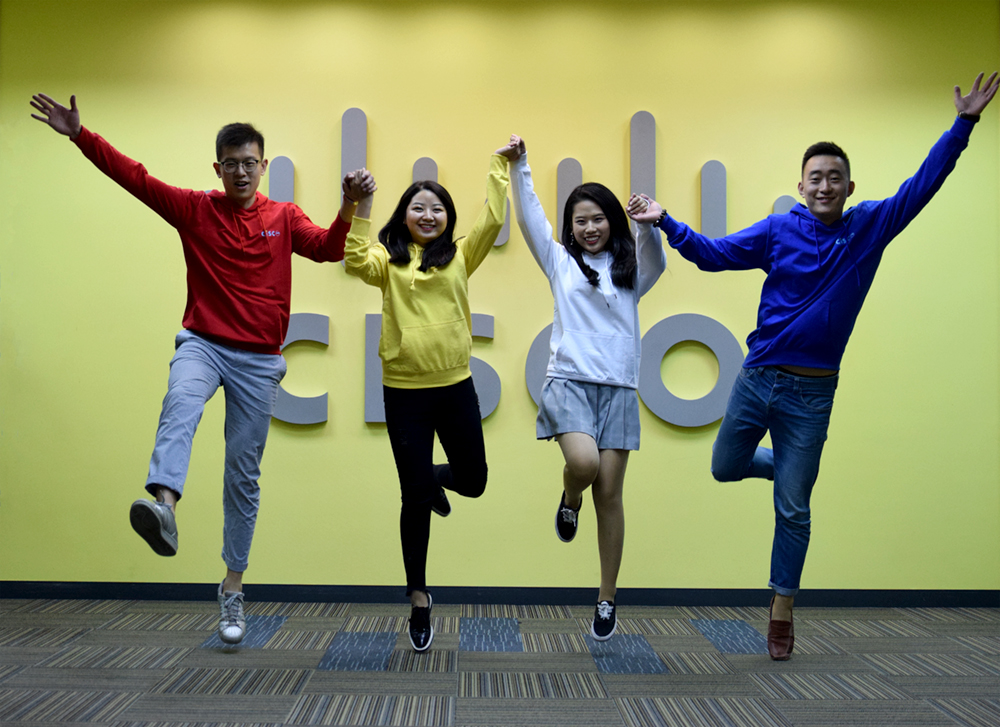 We Take Giving Back to Heart
We're one of the world's top sustainable companies, and our culture thrives on giving back. From our time, hands, and hearts we transform education, boost access to technology, and preserve the planet.
Cisco employees are given 40 hours (5 days) every year to give back to their local communities and around the world in ways they are most passionate. From missions trips and building homes with Habitat for Humanity, to animal welfare, ending homelessness and poverty, and saving lives by funding research in healthcare – our employees are passionate about giving back and changing the world.
https://www.cisco.com/c/en/us/about/csr.html