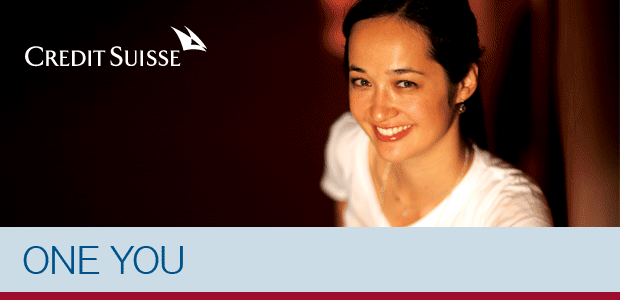 Credit Suisse Graduate Jobs & Internships
There are currently 5 jobs available
Credit Suisse is a global Investment bank with a major presence in Asia and regularly recruits Finance Graduates
Past Credit Suisse Graduate Hiring Statistics
If you're interested in working at Credit Suisse, understanding when they have opened up applications for their graduate programs, graduate jobs and internships is helpful knowledge to have so you know when you might need to apply. Use the below information to see when Credit Suisse hires graduates, but more importantly what graduate degree's and other student attributes they target for their jobs.
---
Past Credit Suisse Graduate Jobs & Internships
Check out some of Credit Suisse's past jobs they have posted on GradConnection over the last 12 months. Understanding the details about what a graduate employer is looking for well before applications have opened can sometimes be the edge you need to secure your first graduate program.
---