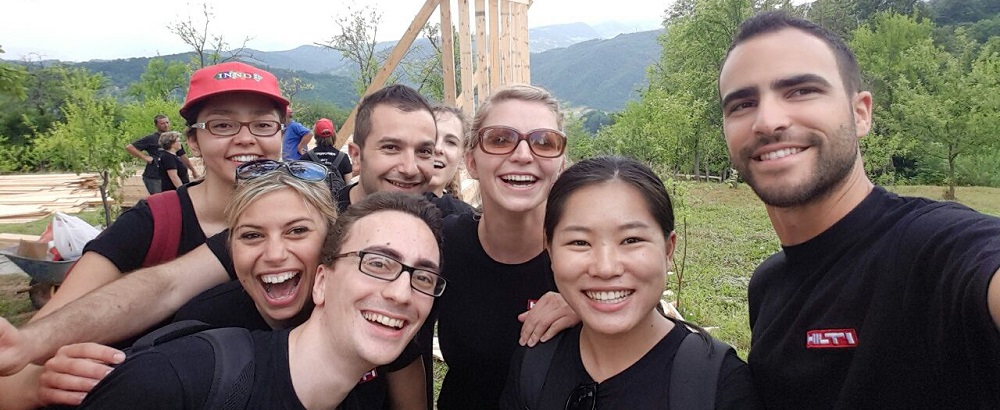 Hilti provides leading-edge tools, technologies, software and services for the global construction sector. We have a proud heritage, built over 75 years, and a worldwide reputation for pioneering products and first-rate service. With 28,000 people in more than 120 countries, we're a great place for you to show us your worth as you learn, grow and carve-out your career.
Hilti currently has 0 opportunities.
Select the following options:
Past Hilti Graduate Hiring Statistics
If you're interested in working at Hilti, understanding when they have opened up applications for their graduate programs, graduate jobs and internships is helpful knowledge to have so you know when you might need to apply. Use the below information to see when Hilti hires graduates, but more importantly what graduate degree's and other student attributes they target for their jobs.
---
Check out some of Hilti's past jobs they have posted on GradConnection over the last 12 months. Understanding the details about what a graduate employer is looking for well before applications have opened can sometimes be the edge you need to secure your first graduate program.
---
The successful candidate will learn and support various legal and compliance matters in the Regional Legal and Compliance department. You will have exposure and hands-on experience in key activities in an in-house legal and compliance department.
LOCATION
Hong Kong (Hong Kong)
Experience Hilti

World leader, in more than 120 countries on 5 continents, 28,000 team members, business to business direct selling company, 230,000 customer contacts per day, more than 60 innovations per year – That's Hilti.
Hilti in brief
Hilti provides leading-edge technology to the global construction industry. Hilti products, systems and services offer the construction professional innovative solutions with outstanding added value. The headquarters of the Hilti Group are in Schaan in the Principality of Liechtenstein.
Hilti operates in over 120 countries around the world
Some 28,000 employees, in more than 120 countries around the world, enthuse their customers and build a better future. The corporate culture is founded on integrity, courage, teamwork and commitment.
Hilti excels through outstanding innovation, top quality, direct customer relations and effective marketing. Two-thirds of the employees work directly for the customer in sales organizations and in engineering, which means a total of more than 230,000 customer contacts every day. Hilti has its own production plants as well as research and development centers in Europe, Asia and Latin America.
Founded in 1941 in Schaan, principality of Liechtenstein, Hilti supplies the worldwide construction industry with technologically leading products, systems and services that provide construction professionals with innovative solutions and superior added value.
Hilti in Asia Pacific
We have more than 5,000 employees in Asia Pacific.  The production plants are located in China (Zhanjiang & Shanghai).  Sales & Marketing organizations have been set up in China, Japan, Korea, Hong Kong, Taiwan, Australia, New Zealand, India, Singapore, Malaysia, Thailand, Vietnam, Indonesia and Philippines.  The Asian region headquarters are located in Hong Kong.
Hilti – our purpose and values
Our purpose We passionately create enthusiastic customers and build a better future.
Our values The way we do things at Hilti is based on living strong values.  We act with integrity in all we do, we demonstrate courage to go beyond the circle of habits, we outperform through teamwork, and we have commitment to personal and company growth.
Our culture We share a common purpose.  We take self-responsibility for the development of the business, our team and ourselves.  We encourage, coach and support each other to achieve outstanding results.  Our culture is a journey – Our Culture Journey.
Hilti – our People Strategy
We value people.  We have excellent team member.
We expect high performance and we offer high incentives.
We recruit and develop our people based on their competencies, accomplishments and potential.
We give them the chance to grow with us as part of a team and to develop a long-term career within the Hilti Group.
Hilti system solutions
Every tool Hilti develops, produces and brings to market is designed to make life easier for building professionals, in addition to offering them added value.

We are the Best Employer and Caring Company!
Our unique culture and career development opportunities have gained worldwide recognition. Great Place to Work® Institute named Hilti as the 22nd World Best Multinational Workplace in 2016, from among 6,200 participating companies. Being the top-most construction manufacturer to gain this honor underscores our commitment to nurturing the best talents in the industry. In Asia, Hilti has been regionally accredited Aon Hewitt Best Employer in Asia Pacific 2013.

Launch your application
Interested applicants please apply through our career website:
https://careers.hilti.com.hk/en-hk
By submitting your candidate data, you confirm and agree that Hilti may process the candidate data according to the recruitment purposes set out.
We look forward to receiving your application and regret that only shortlisted candidates will be notified.
When to apply
We recruit all year round.
Further information
Please visit our website Hilti Careers
We look forward to receiving your application!

Diversity and Inclusion

Hilti
---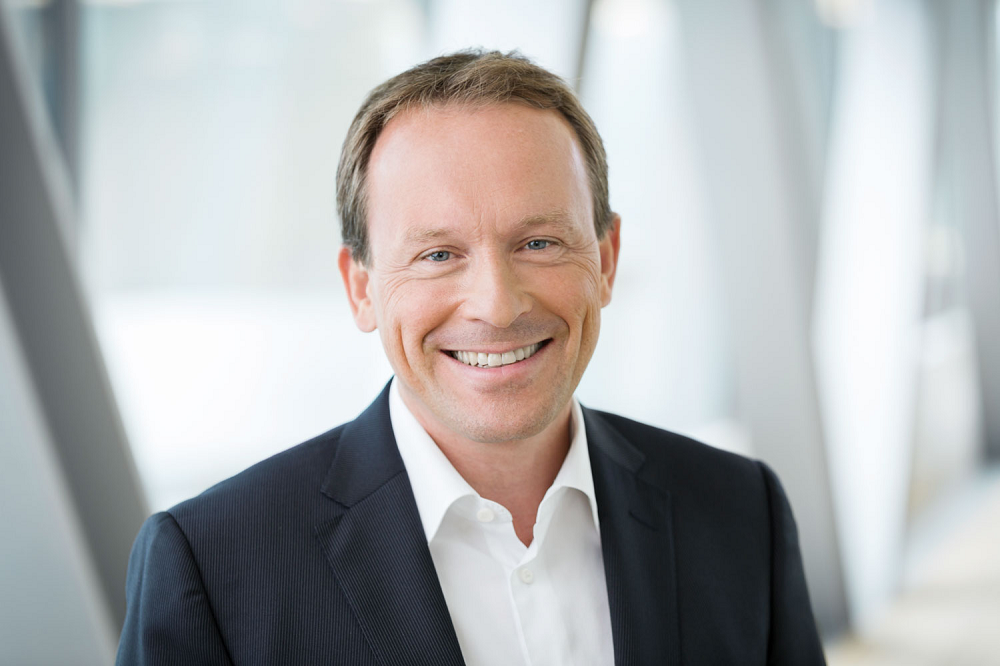 "As an integral part of our Champion 2020 business strategy, diversity plays a significant role. Being inclusive makes us more innovative, more flexible and ultimately stronger. We invest heavily in creating an inclusive environment and put in place people development and reward systems which are transparent, traceable and non-discriminatory, to make Hilti a great place to work for everyone. We are pleased to see the number of female team members growing at all levels."
Christoph Loos
CEO Hilti Group
THE HILTI FOUNDATION – PROJECTS GIVING HOPE
With the aim of helping disadvantaged people achieve a life of independence and self-determination, the Hilti Foundation was established in 1996. The Foundation's activities support sustainable projects in various sectors worldwide which, after an initial phase, should be financially self-supporting and are quantifiable and replicable.
The Foundation is financially supported by both the Martin Hilti Family Trust and the Hilti Group, which contributes 2% of its annual profits directly to Foundation projects. This noteworthy contribution is made possible by the unique approach taken by Hilti employees who display a great deal of passion, know-how and experience in helping to shape the success of the Hilti Group.
In addition to contributing to the Foundation's many projects, Hilti employees also show a strong personal commitment to local projects carried out by Hilti country organizations. A great deal of personal devotion is displayed by all of us in working to ensure that significant and innovative projects can be launched and successfully nurtured.
The Foundation is active in various areas, from culture and affordable housing to disaster relief, education and social entrepreneurship. This broad-based approach reflects the tremendous diversity present in the Hilti Group, which employs more than 28,000 people from every culture and linguistic region in the world.
The Hilti Foundation, the Martin Hilti Family Trust and the Hilti Group pursue these projects to encourage disadvantaged people and to illustrate just how much good can come when opportunities are seized. These initiatives are also designed to give hope. Sometimes a small step, taken somewhere in the world, is all that is needed before people, families and entire societies can benefit sustainably.
For more information on the Hilti Foundation and its projects, please see: www.hiltifoundation.org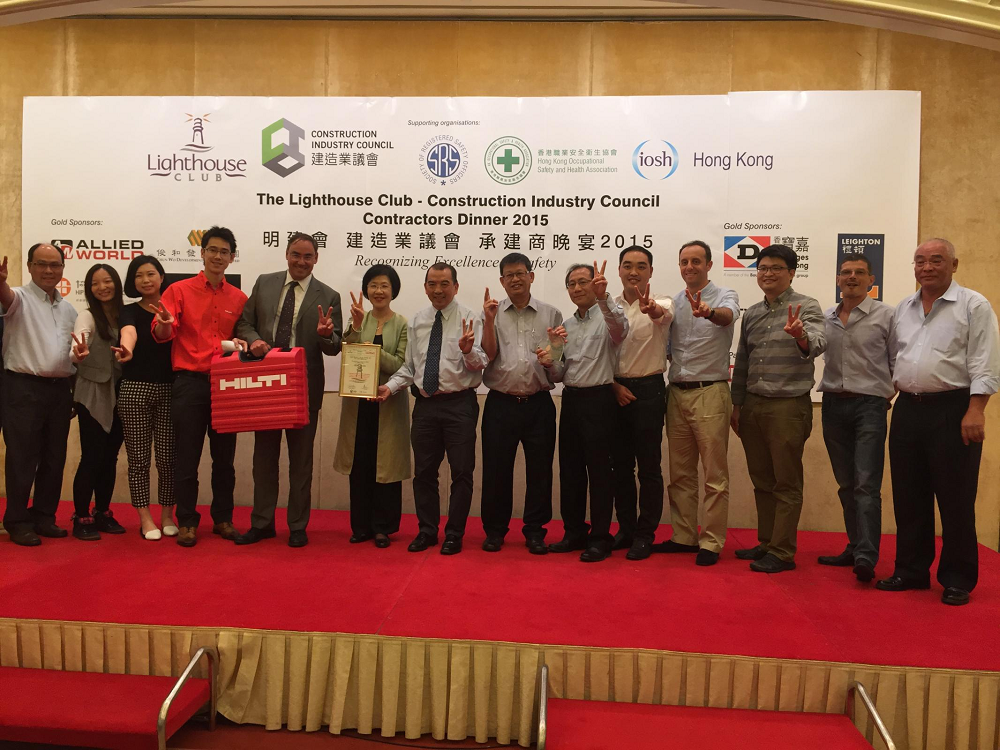 Our awards and recognition
Year after year, we're proud to be ranked among the world's best places to work, as determined by impartial corporate surveys that gather our people's opinions on how they feel about Hilti.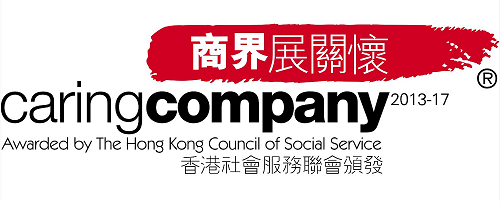 CARING COMPANY
It is to recognise Hilti Hong Kong's commitment in caring for the community, caring for the employees and caring for the environment over the past few years.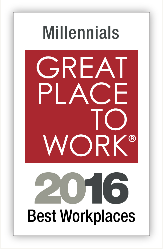 100 BEST WORKPLACES FOR MILLENNIALS
Hilti has been named one of the 100 Best Workplaces for Millennials by Great Place to Work and Fortune for a second straight year. Hilti jumped 13 places to number 55. The ranking is based on answers from 88,000 millennials (born 1981 or later).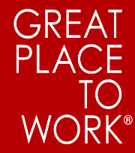 GREAT PLACE TO WORK AWARDS
Great Place to Work® Institute is a global research, consulting and training firm that helps organizations to create and sustain high-trust workplace cultures. It recognizes that, by building a rewarding cycle of personal contribution and appreciation, companies can deliver outstanding business performance.
2017 - Hilti ranked 22nd in the World's Best Places in Work
2017 - Hilti ranked 7th in Best Workplaces in Europe
2016 - Hilti ranked 10th in Best Workplaces in Europe
2015 - Hilti ranked 22nd in World's Best Multinational Workplaces
2015 - Hilti ranked 12th in Best Workplaces in Europe