KPMG combines our multi-disciplinary approach with deep, practical industry knowledge to help clients meet challenges and respond to opportunities.
Audit
Our Audit professionals are never short of exciting projects. Essentially, we make use of data and analytics to give clients our view on whether their financial statements are a 'true and fair' reflection of reality.
In this technology driven era, our digital auditors focus on transforming our current audit practice into a tech-enabled process that fully utilises our data and analytics capabilities which frees us up to focus on client relationships and added value.
Here's how we imagined KPMG Clara – our dynamic audit technology – might help one company join the dots.
KPMG Clara isn't just science fiction. We are already using this dynamic audit technology platform to help clients make better informed decisions. The future of dynamic audit has already arrived.
Tax
As a tax professional with KPMG, you will be joining a team that helps clients address critical business issues with the aid of data and analytics. From interpreting legislation to long-term planning and strategies, you will work collaboratively with clients and colleagues to think beyond the present, to see beyond borders and to achieve long—lasting success.
In Hong Kong we are running a 'Boarder Perspective Programme', where Tax graduate joiners have the chance to rotate in 3 of our tax groups and the KPMG Development Centre (KDC) to broaden their horizons.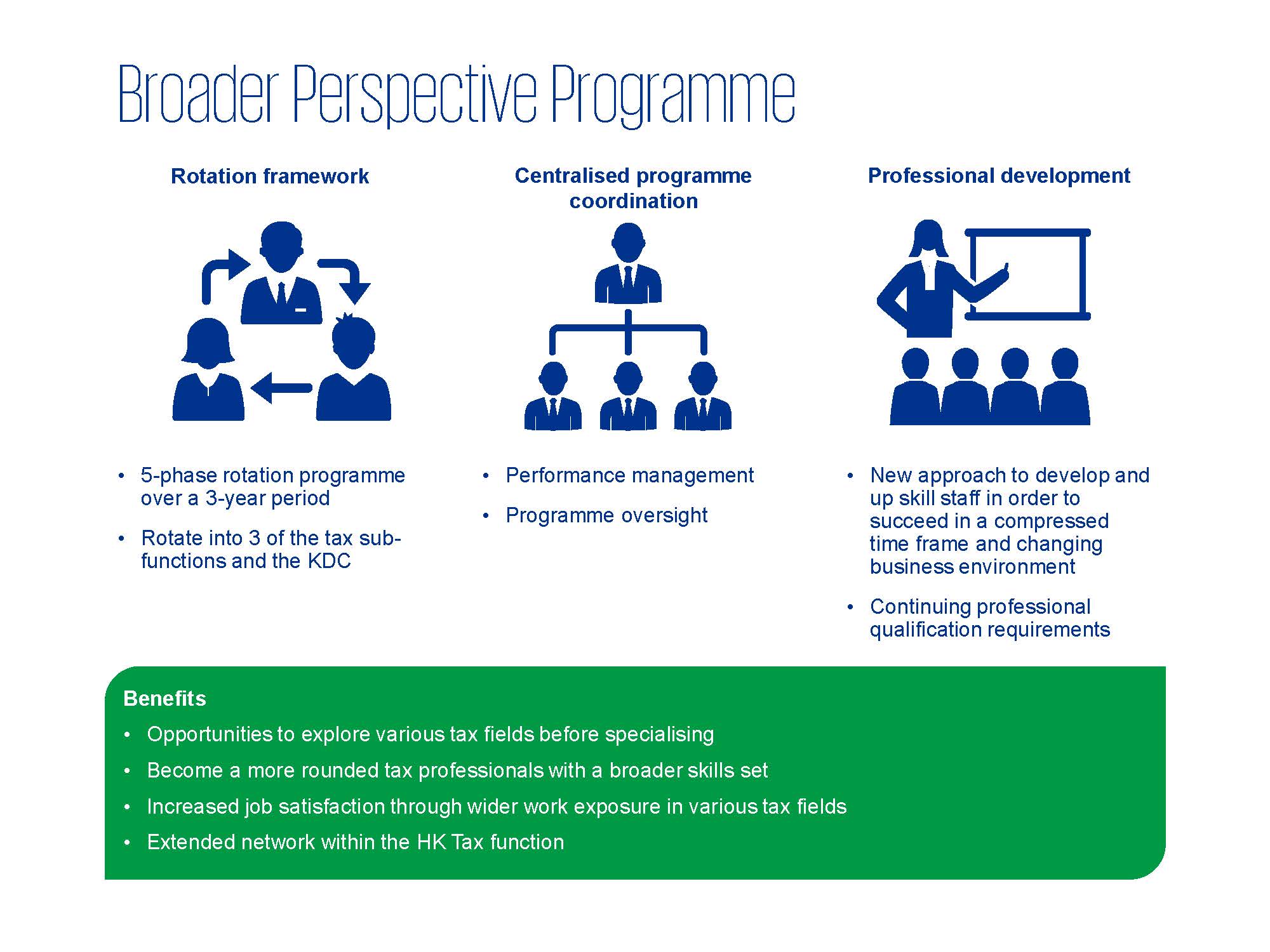 Advisory
With professional teams in management consulting, risk consulting, deal advisory and strategy, our advisory practice works with diverse clients, including government organisations and large financial corporations. When you join advisory, you will be part of a multi-disciplinary team delivering services that reflect the changing circumstances of our clients and the markets in which they operates.