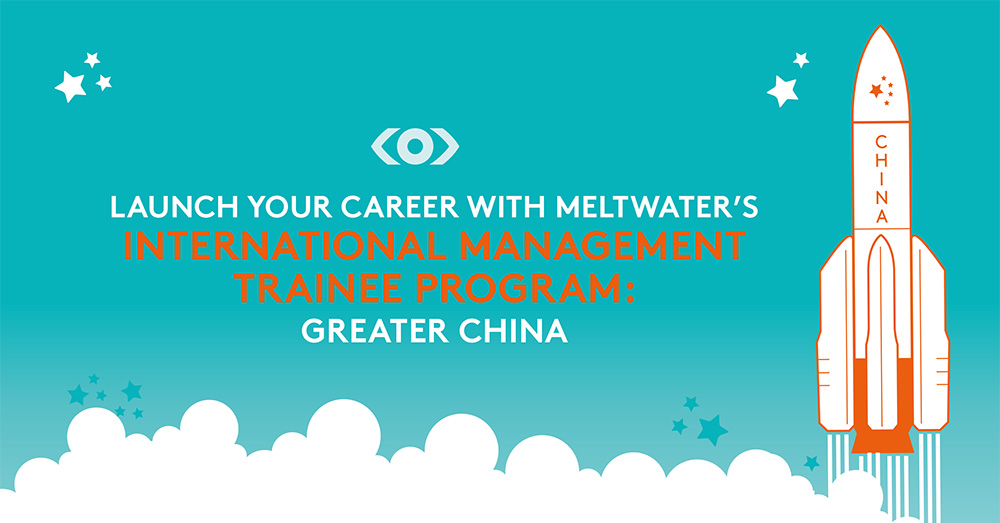 Meltwater Graduate Jobs & Internships
Meltwater is a global leader in media intelligence software that helps companies make better, more informed decisions based on insights from the outside. We believe that business strategy will be increasingly shaped by insights from online data. Within Greater China region, we have offices located at Hong Kong, Shanghai and Beijing and are now continously expanding.
Meltwater currently has 0 opportunities.
Select the following options:
Past Meltwater Graduate Hiring Statistics
If you're interested in working at Meltwater, understanding when they have opened up applications for their graduate programs, graduate jobs and internships is helpful knowledge to have so you know when you might need to apply. Use the below information to see when Meltwater hires graduates, but more importantly what graduate degree's and other student attributes they target for their jobs.
---
Job types
Graduate Jobs (60%),

Internships (40%),
Disciplines
Accounting (20%),

Banking and Finance (20%),

Communications (20%),

Computer Science (20%),

Engineering (20%),
Past Meltwater Graduate Jobs & Internships
Check out some of Meltwater's past jobs they have posted on GradConnection over the last 12 months. Understanding the details about what a graduate employer is looking for well before applications have opened can sometimes be the edge you need to secure your first graduate program.
---
Banking and Finance
and 1 other
Hires applicants with degrees in
Your main responsibility in this position is to continually maintain Meltwater's content crawling solutions.
Communications
and 1 other
Hires applicants with degrees in
As a Media Analyst Intern, you will assist the senior team member to provide clients' report based on Meltwater's strong products/services.
Accounting
and 1 other
Hires applicants with degrees in
We are looking for an intern to join Meltwater's Asia Pacific Finance team. You'll work in a tight and paced environment and have the opportunity to work closely with teams in the Asia Pacific region across a variety of businesses.
You will Manage the job posts on various jobboards, eg: Linkedin, Jobylon, Liepin, 51job, etc. Schedule the interviews and send out interview confirmation emails to candidates.
You will be assigned to Client Acquisition or Client Success team based on your strengths, experiences and business needs. Whatever point you are going to start with us, it is going to be exciting and beneficial to both your personal and professional growth!