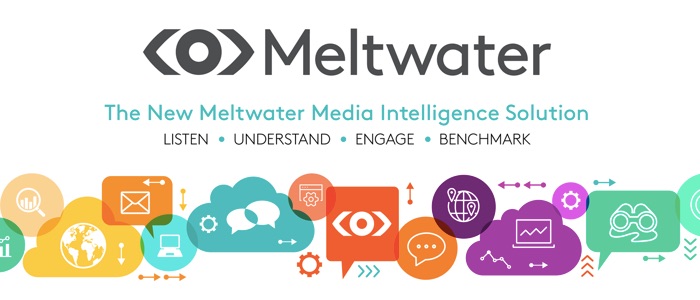 About Meltwater
Meltwater Group
---
Outside Insight
Meltwater helps companies make better, more informed decisions based on insights from the outside. We believe that business strategy will be increasingly shaped by insights from online data. Organizations will look outside, beyond their internal reporting systems to a world of data that is constantly growing and changing.
Our customers use these insights to make timely decisions based on real-time analysis. More than 23,000 companies use the Meltwater media intelligence platform to stay on top of billions of online conversations, extract relevant insights, and use them to strategically manage their brand and stay ahead of their competition. With 50 offices on six continents, Meltwater is dedicated to personal, global service built on local expertise.
Our Culture
Meltwater culture is based on a fundamental belief in people and the potential they possess. We create an environment where our people are motivated by their colleagues to discover new strengths and shine even brighter.
We keep our entrepreneurial spirit alive within every team and every department—delighting in hard work and relishing the feeling of accomplishment that comes with it.
Our values are at the core of our culture, and they can be summed up by the acronym MER, which means "more" in Norwegian.
Moro ['mo(•)ro]
Norwegian for "Fun." We believe that in order to become successful as a whole, we should all enjoy ourselves. That's why we promote a fun, collaborative working environment.
Enere ['e nðr'e]
Norwegian for "Number One." At Meltwater, average isn't good enough. Our goal is to build a ground-breaking company supported by a thriving culture in which our people aspire to exceed their personal expectations.
Respekt [re'spekt]
Norwegian for "Respect." We believe it matters how a company or an individual becomes number one. Striving to be the best doesn't mean sharp elbows: we should all treat our colleagues and customers with respect and humility.
MER
An acronym for Moro, Enere and Respekt, which creates the Norwegian word "More." We celebrate our victories without losing our drive to improve—whether in reaching personal goals or corporate milestones. Though simple on the surface, our values guide us in everything we do, from how we prioritize our objectives and make decisions to how we clarify expectations and measure our success.
How to Apply: (Candidates must speak Cantonese or Mandarin)
Please send a CV and covering letter to [email protected]