P&G puts the consumer at the centre of everything we do, working to improve people's lives in small but meaningful ways with our brands and products. We are home to some of the most trusted brands such as Gillette, Head & Shoulders, Olay, Oral-B and Pantene serving 5 billion consumers globally.
The Associate Scientist Internship is for individuals who strive to use and grow their understanding of science/engineering to deliver innovation. The intern will work on real-life technical problems to deliver technical outputs which address critical innovation challenges.
LOCATION
Singapore (Singapore)
Past P&G Graduate Hiring Statistics
If you're interested in working at P&G, understanding when they have opened up applications for their graduate programs, graduate jobs and internships is helpful knowledge to have so you know when you might need to apply. Use the below information to see when P&G hires graduates, but more importantly what graduate degree's and other student attributes they target for their jobs.
---
Disciplines
Business and Commerce (14%),

Computer Science (14%),

Data Science and Analytics (14%),

Engineering (29%),

Information Technology (14%),
Check out some of P&G's past jobs they have posted on GradConnection over the last 12 months. Understanding the details about what a graduate employer is looking for well before applications have opened can sometimes be the edge you need to secure your first graduate program.
---
We have various internship positions in the different business units ranging from Beauty Care, Skin Care, Hair Care, Personal Care or corporate functions like Biosciences, Analytical or Measurements groups.
LOCATION
Singapore (Singapore)
As a Sales Intern, you'll need to be highly motivated, results-oriented, and comfortable in drawing insights from data. For all of the work we put into creating the world's leading consumer products, it means nothing if we can't sell them to our customers. You can help us there!
LOCATION
Singapore (Singapore)
We welcome you to apply and join P&G Data Science Internship Program in our General Office in Singapore. We are seeking talents who have passion to lead and make things happen, analytical thinkers, problem solvers, and excellent communicators.
LOCATION
Singapore (Singapore)
From increasing customer expectations and new technologies, to emerging competitors, channels and growing uncertainty in the world, the entire supply chain system is transforming at an unprecedented pace and you'll certainly be in the thick of things.
LOCATION
Singapore (Singapore)
This is not your typical HR role – you are empowered with truly meaningful projects to work on. Your projects will deliver leading edge deep understanding in areas such as employee engagement, benefits and compensation, employee and labor relations, recruiting, training and development etc.
LOCATION
Singapore (Singapore)
The internship at P&G Chemicals gives interns ownership of key projects linked to the goals of the sales team. Interns will acquire and implement knowledge of sales concepts, product branding and go-to-market strategies to grow sales in the B2B oleo-chemical industry.
LOCATION
Singapore (Singapore)
You'll be working with passionate people and receiving both formal training as well as day-to-day mentoring from your manager and technical coach. Establish a harmonized, accurate, sustainable Big Data platform to support the E-commerce Supply Chain data applications.
LOCATION
Singapore (Singapore)
About Procter & Gamble (P&G)
P&G
---
For 180 years, P&G has put the consumer at the centre of everything we do. Every day, we work to improve people's lives in small but meaningful ways with our brands and products. We lead thinking that shapes the future of our industry and are recognized as one of the world's most innovative companies. We are home to some of the most trusted brands such as Gillette, Head & Shoulders, Olay, Oral-B and Pantene serving 5 billion consumers globally.

Joining P&G means that right from Day 1 you'll have real responsibility and can start adding value to our business straight away. Nothing beats hands-on experience when it comes to leadership development.
Most of our people started with us right out of university and they've grown their career across a variety of roles. This build-from- within philosophy means we're focused on fostering a coaching and learning culture to enable long- term development.
Our global workforce has 145 nationalities and in Australia, we have 30 nationalities working under one roof. We bring out the best in each other, when every talent brings their unique self to work and every voice is heard.
Being a force for good, we use our voice to spark conversations in society that can motivate change and we do this through our brands and our people. We make a positive impact in addressing gender bias and leverage innovation to drive sustainability efforts.
Do something that matters with P&G!
Internship Opportunities
P&G
---
P&G Summer Internship 2019 – Applications open September 2018
Calling all Y3s, Penultimate year students
Apply on pgcareers.com -> Complete Online Assessments -> *Interviews -> Written Test
*Students who select F&A, Sales, Brand Management and Consumer Market Knowledge as one of their top 2 functions, will be invited to participate in the once a year P&G CEO challenge upon passing the 1st interview. Put your best problem solving skills to use and have fun at a business case challenge. Stand a chance to win a spot at the global challenge in Dubai! Find out more about CEO challenge at the campus fairs.
Why you definitely don't want to miss out on the P&G CEO Challenge:
Get an even higher chance to land yourself a role with one of the world's most reputable companies, and learn the nuts and bolts of key functions in a leading consumer goods company. What's more, finalists stand a chance to compete against the world's brightest talents on an exciting, all-expenses paid trip to Dubai.
Blink and you miss it! Key dates to note for the P&G CEO Challenge:
Singapore CEO Challenge – Mid October 2018
Regional CEO Challenge held in Singapore: February 2019
Global CEO Challenge held in Dubai: May 2019
How do I get myself registered for the CEO Challenge?
Apply for 2019 P&G Summer Internship (Choose one of the following functions: F&A, Sales, Brand Management, Consumer Market Knowledge)
Pass online assessments and 1st round of interview to get an invitation!
 

Talks

Time

Location

NTU - 23rd August

Internship Talk – A Career with P&G

1pm to 2pm

LT5

World Class Brand CEO – Journey from Today

2pm to 3pm

LT7

How Supply Chain is Transforming Business in P&G – Learn from Leaders and Past Interns

3pm to 4pm

LT7

Consumer Market Knowledge - Pointing the torch towards innovation & growth

4pm to 5pm

LT7

NUS - 30th August

World Class Brand CEO – Journey from Today

12pm to 1pm

Moctar Riady Building 4-2

How Supply Chain is Transforming Business in P&G – Learn from Leaders and Past Interns

1.30pm to 2.30pm

Moctar Riady Building 4-2

Consumer Market Knowledge - Pointing the torch towards innovation & growth

3pm to 4pm

Moctar Riady Building 4-2

Internship Talk

4.30pm to 5.30pm

Hon Sui Sen Memorial Library Auditorium

SMU - 4th Sept

World Class Brand CEO – Journey from Today

12.30pm to 1.30pm

Level 7 Admin Bldg - Training Room 2

How Supply Chain is Transforming Business in P&G – Learn from Leaders and Past Interns

1.30pm to 2.30pm

Level 7 Admin Bldg - Training Room 2

Consumer Market Knowledge - Pointing the torch towards innovation & growth

2.30pm to 3.30pm

Level 7 Admin Bldg - Training Room 2

Internship Talk

4 to 5.30pm

Level 7 Admin Bldg - Training Room 1/2
My Day 1 – Angeline Zhang
P&G
---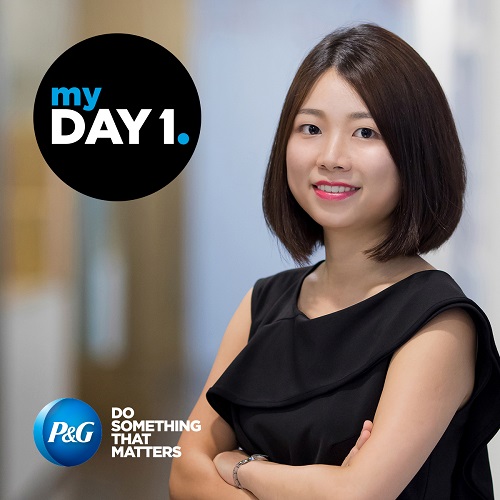 ROLE: Assistant Brand Manager
UNIVERSITY: National University of Singapore
PROGRAM: Master of Science, Logistics, Materials and Supply Chain Management
JOB TITLE: Demand Planning Associate Manager
My P&G Career started from an internship with Product Supply, and at my Day 1 I was entrusted and given an impactful business project to develop an Oral B transportation and warehouse cost saving masterplan of millions of dollars over 8 weeks internship. Honestly, I was intimidated to be a project owner to deliver a real business case and make difference from Day 1, but luckily, I was paired with a manager who helped to allocate the right resource for me, ensured I understand what is expected and enabled me to deliver beyond that.
P&G cultivate future leader by giving responsibility right from the beginning, we do something that matters. Now I have been working in P&G for three years and I am about to move to my next assignment, but the Day 1 kind of passion, engagement, and ownership never decrease. The steep learning curve helped me to progress from day to day and perform at my best. I am constantly developing my capabilities and growing my experience professionally and personally.
The inclusive culture of P&G also brings me friendship, we work hard and play hard together.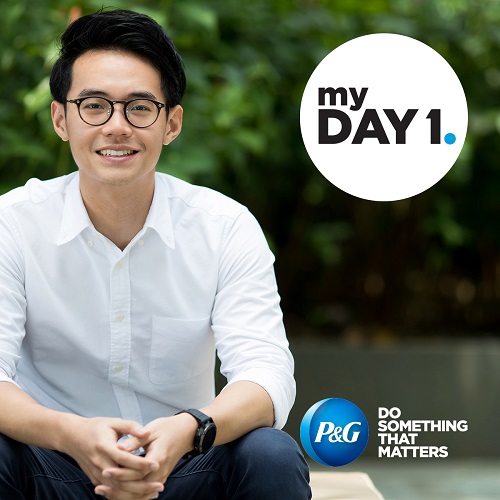 ROLE: Assistant Brand Manager
UNIVERSITY: Nanyang Technological University
PROGRAM: Bachelor of Business Administration
JOB TITLE: Assistant Brand Manager
From Day 1, my key responsibility was to enable faster decision making and speed to market by leveraging the power of big data. My managers entrusted me with the responsibility of creating a data-driven culture which culminated into the creation of the SK-II command centre, a war room that enables real time visibility of data from multiple touchpoints of the business. With their guidance and support, I was empowered to create P&G's first-ever integrated dashboard featuring business data together with all the key business drivers which involved connecting vast amounts of data from fragmented sources into a single location and get them to talk to each other.
This Command Centre was showcased as a best-in-class digital capability to the Prime Minister's Office, Ministry of Trade and Economic Development Board. It was even featured in over 10 newspaper and online publications in Singapore like the Straits Times and Lianhe Zaobao.
BECOME A LEADER IN YOUR FIELD
Much like our brands, we're committed to finding and developing world-class leaders. And we're proud to say that we develop almost exclusively from within as part of our "build from within" strategy. Most our people start at an entry level and then progress throughout the company—each in their own unique way. From Day 1, you'll build leading brands, and we'll build you into an industry leader. Our training has the potential to take you from entry- level to expert leader—and take you all over the world.
We're committed to individual development planning in a very personalized way that enables you to grow yourself, so you can help our brands win. We take a 70/20/10 approach to learning, which breaks down into experience- based (70%); via your colleagues, mentors, and peers (20%); and through structured courses and materials (10%). One training program we offer is P&G Leadership Academy—a suite of best-in- class learning opportunities that is available to all.
Whether you're coming to us as an Intern or a Graduate, you won't find any rotational programs or gradual ramp-up periods here. But you will have the chance to jump right in and start making a meaningful impact from Day 1.
FROM P&G TO CEO
P&G is renowned for being a leadership engine, with many senior leaders and CEOs of top global companies being P&G alumni.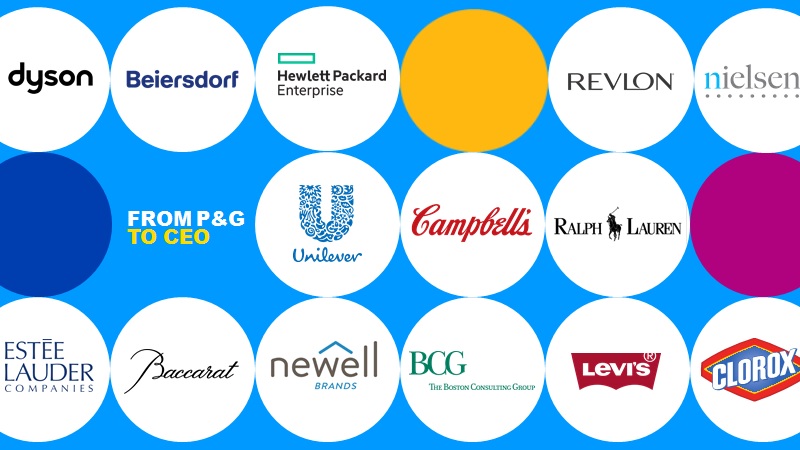 P&G wants to be a model, global corporate citizen. We are known as a company that is governed responsibly and behaves ethically, that is transparent in its business dealings, that supports good causes and protects the environment, and that provides an appealing place to work where our employees are treated well and are given the opportunity to be all they can be.
And so, citizenship became a founding idea of P&G. It runs through everything we do, from the way we package our products to the support we offer our teams to the initiatives we lead around the world.
Citizenship at P&G falls into five efforts:

ETHICS & CORPORATE RESPONSIBILITY
P&G is committed to being a good corporate citizen and doing the right thing—with our employees, our consumers and our supply chain. This sense of responsibility influences everything we do. It means we do what we say, say what we do, and strive to never betray the reputation of trust and integrity that we have built over time.
Our Purpose, Values & Principles are the foundation of the company:
Purpose: Our brands play a unique role in the world.
Values: Doing the right thing is the only thing.
Principles: Universal respect drives every core belief.
COMMUNITY IMPACT
We are focused on improving the communities we serve. This means our employee community, as well as those in the towns, cities, and countries we touch.
Through our brands, products, and people, we can play a unique role in improving the health and well-being of the global community that we are all a part of. We have a number of community impact programs in place all over the world, and our flagship water program is just one of them.
Children's Safe Drinking Water Program
We use our innovative cleaning technology and apply it to the most basic of needs—clean drinking water. During the program's 13 years, we have worked in more than 85 countries with more than 150 partners to distribute P&G Purifier of Water packets during emergencies, and to the people who lack clean water every day. Over the years, CSDW has saved thousands of lives.
Foodbank
In 2017, P&G donated 31,330 kilograms of products to Foodbank which helps to change the lives of Australians who are doing it tough. Our employees also support our partnership with Foodbank by volunteering their time to pick and pack the orders to help distribute food for 100,000 meals every day.
Habitat for Humanity
Over the past 3 years P&G Australia has sent a team of employees to different locations in South-East Asia where they spend a week building a house for a family in need. Over the past 3 years P&G Australia has sent a team of employees to build a home for families in need in Phnom Penh, Cambodia (2016), Hanoi, Vietnam (2017) & Ho Chi Minh, Vietnam (2018). Teams spend a week out of the office getting their hands dirty as they help to physically build a new home for a family in need. This challenging and impacting week enables them to be part of P&G's long-standing history of giving back to the communities where we live and work.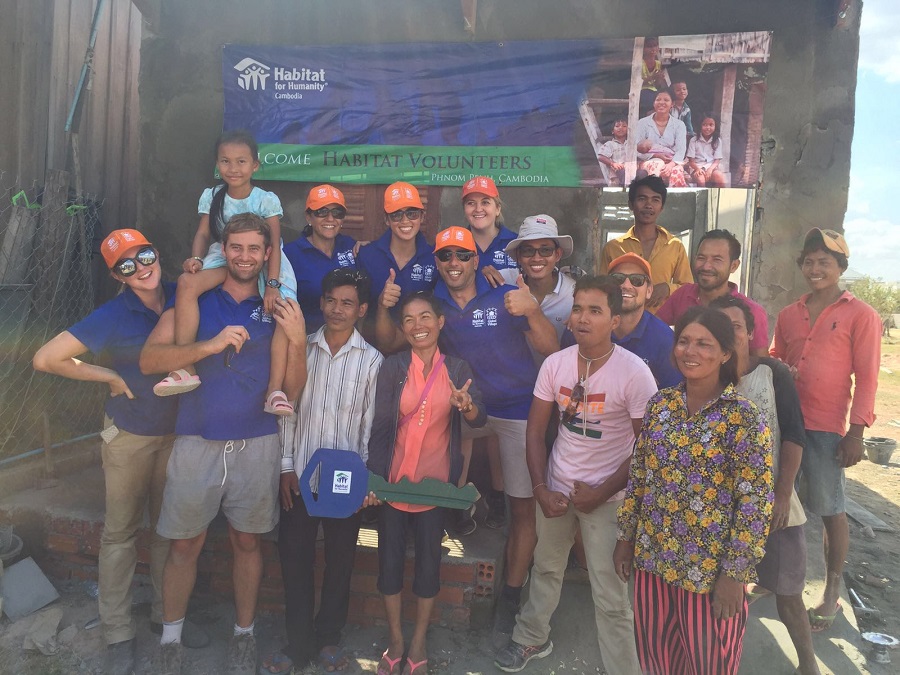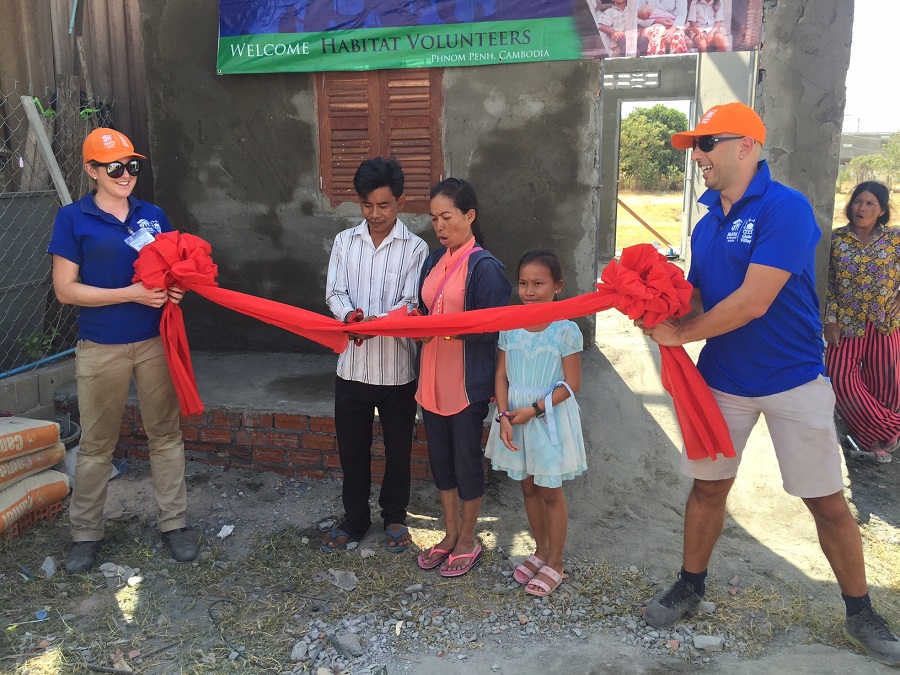 ENVIRONMENTAL SUSTAINABILITY
Protecting the earth is both a responsibility and a business opportunity, and we want to ensure that no one has to choose between the products they use and enjoy today, and what they hope to preserve for tomorrow. We have integrated sustainability into our business practices, operations, innovation, brand building, and culture.
Our long-term vision is to:
Run all plants on 100% renewable energy
Send zero consumer and manufacturing waste to landfill
Make all products with 100% renewable or recycled materials
Design products that delight while maximizing resource conservation
Clean Heads & Cleaner Beaches
We've also partnered with multiple companies to create the world's first-ever recyclable shampoo bottle made with beach plastic. It's made from up to 25% recycled beach plastic. From 2018, that will be more than a half-billion bottles every year. This means 2,600 tons of recycled plastic taken off the world's beaches.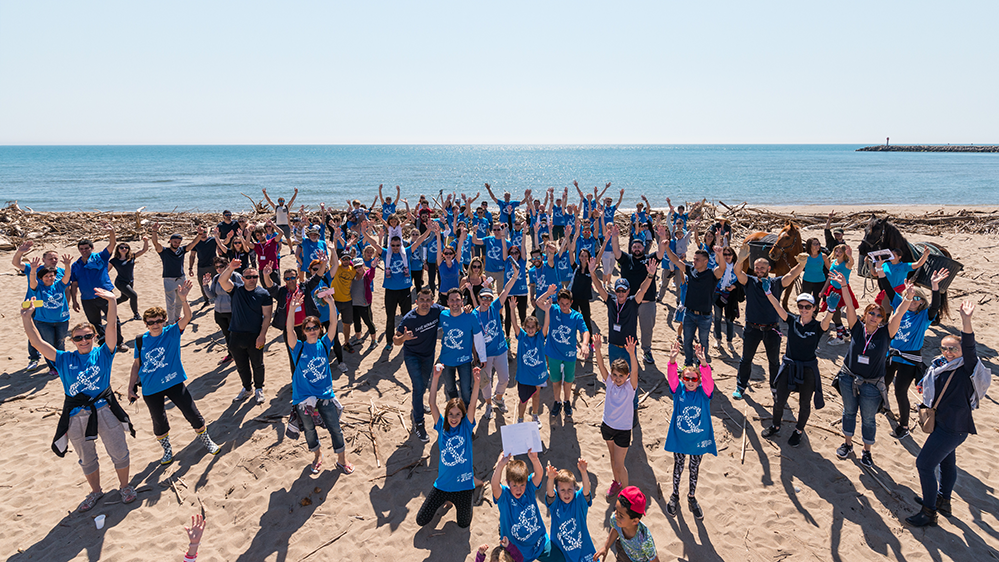 Why P&G – Diversity & Inclusion
P&G
---

We aspire to be as diverse as the people who use our products, because the more we reflect our consumers, the better equipped we are to understand and serve them. We strive each day for every P&Ger to be valued, included, and able to perform at their peak. We win when everyone brings their unique self to work, when we bring out the best in each other, and when every talent is used and every voice is heard.
Celebrating Diversity
Our annual Diversity & Inclusion Week celebrates the unique individuals that we all are and encourages us to come together. The events and activities that take place during this week are a source of inspiration and learning.
Affinity Groups
Employee affinity groups can often be employees' source of connection and emotional fuel, help employees feel valued, respected, and included, and expose us all to different perspectives and a richer experience. We enthusiastically support numerous regional, as well as three local groups:

#LoveOverBias
We're using our voice at P&G as an Olympic Games sponsor to celebrate a mom's role in helping her kids overcome bias and seeing their potential, no matter what others see.
GENDER EQUALITY
We aspire to build a better world for all of us, free from gender bias, and with an equal voice and equal representation for women and men.
"When women have the opportunity for full representation, businesses perform better, economies prosper, communities are healthier, and the world is a better place—for everyone."   Carolyn Tastad, Group President, North America
#WeSeeEqual
We believe that when we make gender bias visible and bring awareness to it, we have the power to motivate change. We launched #WeSeeEqual in March 2017 to inspire a new expectation and reset the outdated narrative that has been in place for far too long.
50-50 gender parity in all regions and businesses by 2020
45% manager positions are women
35% executive-level positions are women
Adding our Brand voices
We're leveraging our iconic brand voices to help to overcome gender bias and stereotypes: