At SAP China, we believe in mutual respect and collaborations. We create breakthrough innovations to simplify everything we do. We offer world class training and development, paving your way to success. We are dedicated in the pursuit of industry and market leadership.
But don't take our word for it. Hear from our people.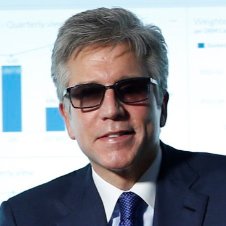 The opportunity here is stunning. If we equip millennials with the best technology and empower them with permission to be bold, I think we'll watch the next great generation do incredible things.
Bill McDermott
CEO, SAP SE