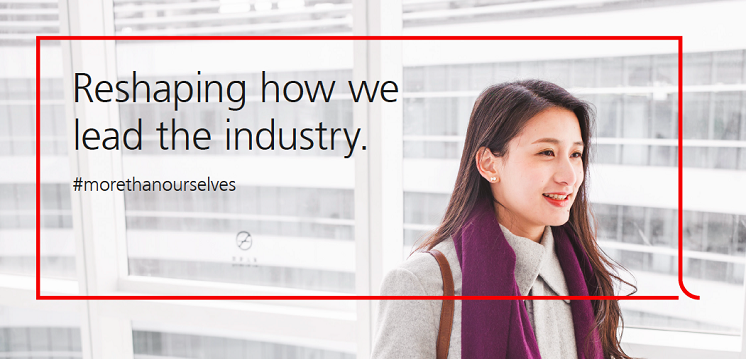 Graduate Talent Program 2022, Group Risk Control, Hong Kong
Your role
Are you a contingency planner? Help us protect our reputation, financial health and long-term interests by helping us identify, measure and control risks. You'll help us:
[As a part of credit risk control]
analyze time sensitive credit requests across banking and trading products
examine complex transactions, including the establishment of internal risk ratings and exposure tolerances
run counterparty rating assessments and financial analyses for institutional clients
conduct research to improve lending value levels for certain products
perform ad hoc stress testing in collaboration with other key partners across credit risk control, market risk and other logistics functions
interact with lending product specialists and other colleagues, and explain the risk methodology to various internal partners
[As a part of market risk control]
interact with the trading desks to review daily trading and market activities, as well as result risk profile and revenues.
ensure that risks taken are quantified, transparent and within the firm's risk appetite.
work as the 2nd line of defense alongside the business to independently identify and escalate issues and concerns.
assess new business initiatives and continuously enhance and develop our market risk control and limit framework.
participate in regulatory-driven project as subject matter expert
[As a part of credit risk control, primary risk]
advise colleagues on how they can best manage the risks involved in conducting their day-to-day business
liaise with financial regulators
Your team
You'll work in risk management and control, helping us achieve the appropriate balance between risk and return, while minimizing potential risk concentrations. As a part of the risk function, you will help us identify, assess, advise, decide, monitor and report on credit, market and operational risks, recommending appropriate mitigating actions.
Diversity helps us grow, together. That's why we are committed to fostering and advancing diversity, equity, and inclusion. It strengthens our business and brings value to our clients.
Your expertise
You need to be graduating in 2022, or with less than two years of work experience. It doesn't matter what you're studying. (Really, it doesn't.) But we'd like to see evidence that you can:
analyze a problem, take a view and come to a decision
plan, organize and communicate well
make things happen
stick with a task
work in a team
come up with ideas
attention to detail
Perhaps you've organized a fundraising event or taken part in team sports? Or persevered and passed an exam in a subject you found challenging? Think about how things you've achieved match the skills we're after.
Your Program
To start with you'll take part in UBS Discovery, a training program to bring you up to speed with our industry, what we do and how we do it.
All our programs break down complex information into manageable elements. And, as well as on- and off-the-job technical training, you'll have a personal development opportunities for improving general job skills and broadening your network of contacts. You may be rotated through a number of desks and business areas to broaden your product knowledge and extend your network of contacts.
You may only apply for one program in one country within Asia Pacific during the same academic year.
About us
Expert advice. Wealth management. Investment banking. Asset management. Retail banking in Switzerland. And all the support functions. That's what we do. And we do it for private and institutional clients as well as corporations around the world.
We are about 70,000 employees in all major financial centers, in more than 50 countries. Do you want to be one of us?
Join us
We're a truly global, collaborative and friendly group of people. Having a diverse, inclusive and respectful workplace is important to us. And we support your career development, internal mobility and work-life balance. If this sounds interesting, apply now.
Disclaimer / Policy Statements
UBS is an Equal Opportunity Employer. We respect and seek to empower each individual and support the diverse cultures, perspectives, skills and experiences within our workforce.
15-09-2021
Job type:Graduate Jobs
Disciplines:
Work rights:

Hong Kong Permanent Resident, Hong

...

Locations:
Closing Date:31st Oct 2021, 3:59 pm
Search
Enter an employer or university you want to find in our search bar.