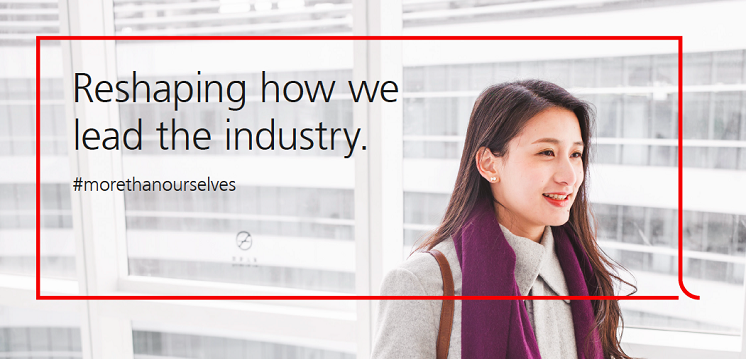 HKMA Banking Graduate Trainee Program 2022 - FinTech
Your role
Do you want to work for a global leader in the financial world? We offer Hong Kong residents graduating in 2021 or 2022 the opportunity to work on strategic regional projects in Digital Banking. You'll get on-the-job industry-specific training, and you'll get to see how a global bank works across the bank. We'll give you insight into the banking sector, specifically the fundamentals of how we run and operate.
You'll:
perform in-depth research on emerging technologies and market trends
assist in formulating and implementing digital strategies to support new business needs
collaborate with specialist digital disciplines such as Design, Product Management, Engineering, Solution Architecture and Quality Assurance to ensure digital deliverables meet business and customer requirements
And you'll get plenty of opportunities to learn and grow from teams that are renowned experts in their field. You can expect to be involved in cross-business projects, reporting and liaising with stakeholders from across the bank. But the learning doesn't stop there. You'll have access to networking sessions to get to know your peers and expand your network. You'll experience a series of induction seminars and on-the-job training, all designed to unleash your potential and help you find your perfect career with UBS.
Your team
You'll join our Chief Digital & Information Office to drive digitalization and differentiation across the bank.
Diversity helps us grow, together. That's why we are committed to fostering and advancing diversity, equity, and inclusion. It strengthens our business and brings value to our clients.
Your expertise
You need to be a Hong Kong resident graduating with a bachelor's degree or above from local universities and those outside Hong Kong in 2021 or 2022. We're keen to hear from students from diverse academic backgrounds, as long as you have a passion for learning and an interest in the financial services industry.
We're also keen to see that you:
have a university degree in Business Administration, Computer Science, Information Systems or a related discipline
have a strong desire to learn and keen interest in the latest FinTech and market trends
a natural communicator in English and Chinese
can analyze a problem, take a view and come to a decision
use Microsoft Office (Excel, PowerPoint) with ease
plan and organize well
make things happen
take ownership, run with it and get it done
can work in a team
are full of ideas
can challenge and have an innovative mindset
are responsible and accountable
Be prepared to showcase through your own achievements and experiences, that you have the skills we're looking for.
Your Program
Program Duration: 1 Sept 2022 to 31 Aug 2023
You can only apply for a role in one of the programs (UBS Jumpstart or HKMA-Banking Graduate Trainee Program).
About us
UBS is the world's largest and only truly global wealth manager. We operate through four business divisions: Global Wealth Management, Personal & Corporate Banking, Asset Management and the Investment Bank. Our global reach and the breadth of our expertise set us apart from our competitors.
With more than 70,000 employees, we have a presence in all major financial centers in more than 50 countries. Do you want to be one of us?
Join us
At UBS, we embrace flexible ways of working when the role permits. We offer different working arrangements like part-time, job-sharing and hybrid (office and home) working. Our purpose-led culture and global infrastructure help us connect, collaborate, and work together in agile ways to meet all our business needs.
From gaining new experiences in different roles to acquiring fresh knowledge and skills, we know that great work is never done alone. We know that it's our people, with their unique backgrounds, skills, experience levels and interests, who drive our ongoing success. Together we're more than ourselves. Ready to be part of #teamUBS and make an impact?
Disclaimer / Policy Statements
UBS is an Equal Opportunity Employer. We respect and seek to empower each individual and support the diverse cultures, perspectives, skills and experiences within our workforce.
Employees working from UBS Hong Kong offices must present proof of vaccination for at least the first dose of COVID-19 vaccine or a medical exemption certificate before entering the workplace, and other applicable anti-epidemic measures as may be amended from time to time.
06-05-2022
Job type:Graduate Jobs
Disciplines:
Work rights:

Hong Kong Permanent Resident, Hong

...

Locations:
Closing Date:29th May 2022, 3:59 pm
Search
Enter an employer or university you want to find in our search bar.