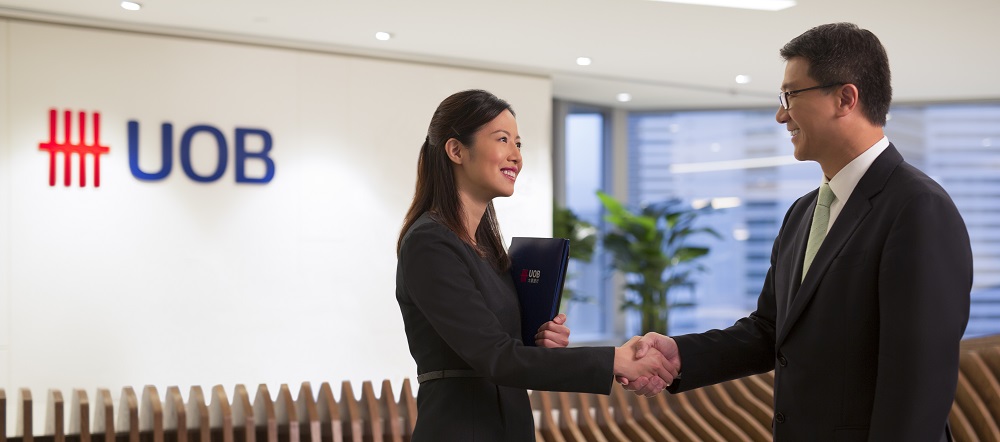 About Management Associate Programme
United Overseas Bank
---
The UOB Management Associate Programme is a sixteen-month programme, which has been designed to provide you with an accelerated induction experience. You will learn different aspects of the business and develop a wide range of core competencies and technical skills which will fast-track your career in the banking industry.
The programme is available across all of UOB business segments and subsidiaries. You will be given the choice to choose a business segment or corporate function which is most aligned with your career aspirations. We offer you:
Accelerated growth
You will undergo an accelerated and robust curriculum comprising of structured classroom trainings and job rotations within the business segment of your choice. The curriculum includes a three-month strategic project where you will develop, recommend and execute bank-wide initiatives to drive change and advance our growth in the region.
Regional exposure
The programme will culminate in a regional graduation ceremony. The ceremony will be an invaluable opportunity for you to meet fellow Management Associates from UOB subsidiaries and network with UOB leadership team. At the end of the programme, top performing Management Associates will be given the opportunity to undertake a six-month overseas assignment in one of our regional offices.
Mentorship
You will be assigned a mentor and HR advisor who will guide you along in your career with the bank. This is an opportunity for you to seek informal feedback on your professional and personal development.
What it takes
If you believe you can make your mark with UOB, as we make our mark in Asia, we invite you to sign up for UOB Management Associate Programme. You should preferably have or possess the following:
At least a bachelors degree from any discipline, gained from a reputable university, or professionals with no more than 2 years' working experience
Be passionate and self-driven to deliver performance excellence
Demonstrate exceptional leadership potential and be a team player
Excellent written and spoken English, with good GPA
If you are ready to be a UOB Management Associate, please click apply now.